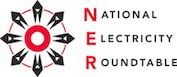 Util-Assist is hosting the National Electricity Roundtable (NER) virtual conference on July 9, 2020. Moderated by Neetika Sathe, Chair of the NER and VP, GRE&T Centre, Alectra, the theme of the event is "Navigating the New Normal: COVID-19's Impact on the Electricity Sector."
Date: Thus. Jul. 9, 2020
Time: 1:00 – 3:00 p.m. ET
Conference Speakers
Brian Bentz is the President and CEO of Alectra Inc., the largest municipally-owned utility in Canada and through its regulated utility, Alectra Utilities Corporation, provides power and related services to more than one million electricity customers in Ontario's Greater Golden Horseshoe Area and Central Ontario. Alectra Inc. also provides innovative energy solutions to consumers through several unregulated subsidiaries including Alectra Energy Solutions and Services Inc. Mr. Bentz has assumed an active leadership role within the energy industry. He currently serves as Chair of both the Independent Electricity System Operator (IESO) Stakeholder Advisory Committee and the Board of Directors of Cordelio Power. He also serves on the Board of the Ontario Energy Association (OEA).
Faisal Kazi is the President and CEO of Siemens Canada. Mr. Kazi is responsible for leading the overall strategic management, direction and leadership of Siemens activities in Canada. In addition to his role as President and CEO, Mr. Kazi is responsible for the leadership of the Smart Infrastructure business and he serves as a board member of multiple Siemens affiliates in Canada. Mr. Kazi is a member of the Business Council of Canada, and is on the board of directors for Toronto Board of Trade and Canadian German Chamber of Industry and Commerce.
Jan Vrins is a partner and segment leader for the global Energy Practice. Guidehouse's global Energy practice provides consulting and research services for energy companies, government organizations, NGOs and foundations, large corporations, product manufacturers, technology companies, and investors in areas such as climate strategies and policies, energy policy and implementation, sustainability, market structures and pricing, business and operational strategy, go-to-market and product development strategy, business models and partnerships, energy efficiency and demand-side management, emerging technologies, renewables, urban energy and distributed energy resources, transmission, and grid modernization. With over 1,000 energy consulting projects each year, Guidehouse is at the forefront of helping clients navigate the energy transformation's opportunities and challenges.
Joining the Conference
The conference is open to all to join using MS Teams via this link: https://bit.ly/2NmdRQb.  If you do not have MS Teams installed, you can watch on the web. If you have any difficulties connecting, please contact devopssupport@util-assist.com.
About The National Electricity Roundtable (NER)
The National Electricity Roundtable (NER) was formed in 1994 to integrate the interests, perspectives and expertise of all parts of the Canadian electric power industry and develop national and international policy positions that reflect the interests of the industry as a whole. The NER serves as a forum that includes electric power utilities, independent power producers, equipment suppliers, equipment manufacturers, engineering companies, construction companies, and several Federal Government Ministries. Visit www.nationalelectricityroundtable.com.