Util-Assist Rises to Mayor's Challenge and Sponsors Local Charities
June 17, 2020
On May 15th, the Util-Assist team joined a virtual town hall event which featured guest speaker Newmarket Mayor John Taylor. Mayor Taylor discussed how the Town of Newmarket is working to mitigate the risks associated with the COVID-19 pandemic. He also discussed how residents, businesses, and non-profit organizations are coping during the COVID-19 pandemic.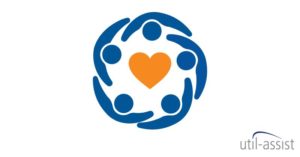 During the town hall, Mayor Taylor called attention to four worthy charities that could use Util-Assist's support:
Mayor Taylor challenged our team to find creative ways to support these organizations as we respect social distancing restrictions. Many charities are struggling to raise donations and sustain sponsor engagement during these difficult times.
In response, the Util-Assist executive management team announced that our company is donating $5,000 to each of these charities.
The COVID-19 pandemic has challenged every organization to do more with less, and none more so than non-profits which support youth, the elderly, and the disadvantaged among us. These financial donations will help these non-profits to pay for needed services and supplies like PPE. Util-Assist is proud to be part of the Newmarket Chamber of Commerce, the local business community, and to support local causes.
The Town of Newmarket captured national and international attention in late March when it became the first local government to nominate a Chief Positivity Officer, or CPO. The role of the CPO is to raise spirits during the pandemic and foster a feeling of community solidarity while social distancing.