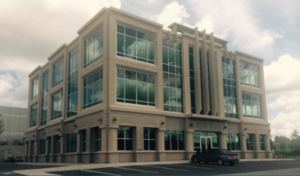 We are pleased to announce that, as part of the gradual easing of Ontario's COVID-19 restrictions, Util-Assist is reopening its office. The health of our staff, clients and partners continues to be Util-Assist's highest priority, and we have taken numerous precautions to ensure that the office opens safely and responsibly.
The Util-Assist management team could not be prouder of how well our staff have risen to the challenge posed by the pandemic. The entire company successfully transitioned to remote work at the start of the pandemic, and the technologies, tools, and processes we implemented continue to help us serve our clients from home or office. This new mode of working has enabled Util-Assist to thrive during a time of exceptional challenges, and we have welcomed numerous new employees to our team over the past few months.
The New Working Model
We are continuing to employ the practices and tools put in place at the start of the pandemic, which have enabled us to maintain our high standard of services while limiting the risk of exposure to COVID-19: team members are working remotely where possible, and we are avoiding unnecessary travel.
Our new hybrid working model adds our office facilities as an option to support selected job roles, but remote work will continue to make a valuable contribution to our staffing strategy. Telework allows us to grow without being limited by our physical facilities, lets us broaden the geographic reach of our hiring, and offers an attractive flexible lifestyle option for prospective employees.
The New Office Environment
Here's how we've adapted our office to support our team during the pandemic:
Facility upgrades: We've installed hands-free operating mechanisms on all doors and sinks and upgraded the ventilation system.
Limiting capacity in the office: Most employees continue to work from home using the tools and processes we implemented as part of our business continuity plan.
Physical distancing: We are limiting the number of staff on each floor and in meeting rooms, kitchens, and washrooms. Employees are encouraged to continue holding meetings via videoconferencing software. Posters and signs throughout the building direct employees to one-way stairwells and hallways.
Masking and sanitizing: Employees wear masks when away from their desks. Everyone is encouraged to sanitize their hands regularly, and sanitizer stations have been set up throughout the building.
Regular deep cleaning: Meeting rooms are cleaned between uses, high-touch areas are cleaned throughout the day, and the entire office is deep-cleaned several times each week.
Visiting Util-Assist
We look forward to seeing you again! However, to ensure that everyone is safe, please reach out to your Util-Assist contact, who will let you know what to expect when you visit our facilities.
Serving You Safely
Our management team continues to monitor the situation proactively. Util-Assist staff who continue to work remotely have the tools, the processes, and now the experience needed to continue meeting our clients' high expectations. We know that we are a key service for our clients, and we are committed to maintaining our high level of service to you while ensuring that our staff and visitors are kept safe.
Please contact us if you have any further questions about the steps we are taking to safeguard worker health during this challenging time.