On June 10, 2021, James Douglas, President and CEO of Util-Assist Inc., signed the Electricity Human Resources Canada's Leadership Accord on Diversity, Equity and Inclusion, formalizing Util-Assist's commitment to improving opportunities for women, Indigenous people, racialized people, persons with disabilities, LGBQ+, gender diverse people and newcomers to Canada in the Canadian workplace.
Recognizing the evolution of the workforce landscape and the value that current and future employees place in diversity and social responsibility, Util-Assist recently established a Diversity, Equity, and Inclusion (DEI) Council. With representation from all levels of the organization and inclusive of individuals from diverse backgrounds, the DEI Council has the mission to build community, strengthen networks and supportive relationships, attract a diverse employee base, provide the inclusion of ideas and solutions, and create opportunities for mentoring and career development.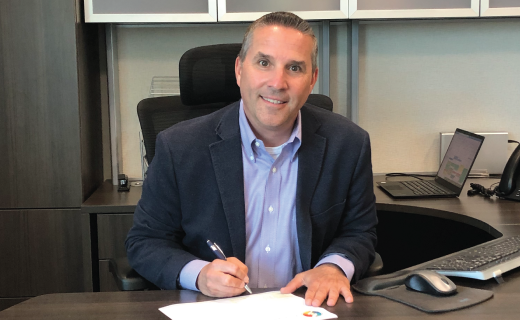 Sabina Fjodorova, Chief Operating Officer at Util-Assist, shared the organizational commitment to this transformational work, "So proud of our team to engage in this important conversation and be a part of the change through our actions, policies, education, and ultimately, our accountability for the future workforce for many generations to come!"
Util-Assist's bold internal vision inspired by the Accord will direct its organizational efforts toward realizing diversity, equity, and inclusion in its organization and the electricity sector. With its DEI Council in place and united with other participating organizations under the Leadership Accord on Diversity, Equity and Inclusion, Util-Assist joins a focused mission to shift today's workforce paradigm – to have the workforce population mirror the Canadian population. With clear objectives and defined initiatives, Util-Assist will remove barriers, drive change, and enable under-represented groups to build their careers and reach their goals in the electricity sector.