Life @ Util-Assist
A company's culture shapes attitudes, behaviours, and ultimately, employee experiences across a business – regardless of its size, or industry focus. It is born out of the character of its founders.
Our founders, James Douglas and Mike Strano, both possess a strong work ethic, excellent mentorship abilities, and a hands-on, "shoulder-to-shoulder in the trenches" approach to leadership. It inspires trust, confidence and drive. They gained valuable utility industry experience reading electricity meters while in university. Days of walking neighbourhood streets collecting residential power consumption statistics on a clipboard evolved into a career-long devotion to smart metering, AMI, and utility-industry technology.
Our culture has enabled our company's growth, and fostered strong relationship bonds among colleagues, with our customers, our partners, and other stakeholders. Our Mission, Vision and Core Values aren't simply marketing messages, they are
Putting U Before I at Util-Assist
There is an uncommon selflessness you recognize at Util-Assist after working here for a while. Everyone, including the president to project managers, and consultants to contact center agents – is motivated to go out of their way to assist their teammates to meet our common goals. It isn't for recognition or reward – though that is plentiful – it is for the greater good for our business, our clients, and often, their customers.
Should you someday work with us, you will quickly discover that one of the secrets to succeeding at our company is helping others to accomplish their goals as much as possible. Volunteering to help on projects, or participate in clubs, or committees is a great way to learn about the business, the utilities industry, and build relationships with colleagues across the organization.
Life @ Util-Assist Photo Gallery
Please click through the photos below to discover some "day-in-the life" moments from before the COVID-19 pandemic, and as we work remotely.
Some of the groups and activities at Util-Assist include:
The Employee Engagement Committee
The Next Chapter Book Club
Thank a Colleague Reward Program
Town halls and departmental meetings with our president, James Douglas
A year-long House Competition with fun incentives and competitions
Holiday party and summer barbecue events
Potlucks and wellness-related competitions
Working remotely hasn't prevented us from gathering as a team. Teams has been a great platform to keep us connected socially and for day-to-day business needs.
Why Should You Work at Util-Assist?
Are you seeking a new environment and opportunities to work with leading edge technology like artificial intelligence, machine learning, data analytics, robotic process automation, distributed energy resources, or the Internet of Things? Utilities are highly reliant on data analytics and delivery, and they are always in need of new ways to extract better insights from it for a variety of use cases. There are abundant opportunities to advance your career here.
In our last Employee Pulse survey, we asked our team what sets Util-Assist apart from other companies they considered working for. Here's why they chose to work at Util-Assist, and what they love about it:
They like how their role enables them to leverage their utility industry experience.
Their position makes good use of their skills, abilities, and interests.
They appreciate and admire the people they work with, and for.
We are empowered and inspired by our leaders to take initiative and voice our ideas and opinions and ideas.
Our practitioners feel the projects they work on are challenging, and enable them to work with cool technology.
Over the past couple of years, the Util-Assist team has doubled in size as a result of significant revenue growth and an expanded services portfolio.
Awards and Recognition
Globe and Mail Employee Recommended Workplace, 2018, 2019 and 2020.
York Region's Large Business of the Year, 2019
Newmarket – Large Business of the Year, 2018
Are you looking for an exciting, challenging new opportunity with an innovative company? Visit our TalentNest page to see our latest opportunities.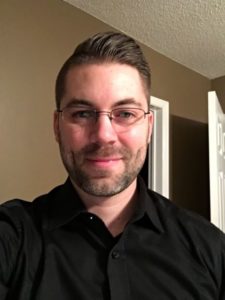 My career began at Util-Assist in 2011, when I started as a Billing Coordinator. Over the course of 10 years, I have progressed through a variety of roles and departments. Each new position I was promoted or pivoted to was strengthened by the experiences of the last, allowing me to advance and move into areas which I was interested in.
Util-Assist supports and rewards eagerness to learn. Our leadership team actively listens to, and accommodates staff needs as often as possible. We are empowered to contribute our opinions and ideas about the development of new policies and programs, or when projects require the assistance of external contractors or partners. I also appreciate how our engagement committee organizes events which keep us motivated and sustain a positive working environment, even as we work from home.