Welcome to DISTRIBUTECH 2023!

Welcome to DISTRIBUTECH 2023! We've compiled our exhibit resources on this page to make it easy for you to discover how our solutions can help drive digital innovation at your utility.
We're standing by to provide more information, deliver a demo, or address any questions you may have. Stop by booth 519, or reach out to any one of us to connect during or after DISTRIBUTECH.
Thanks for visiting,
– Isa, Sabina, John, Thomas, Tammy, and John
Contact Information
Isa Qureshi
Chief Business Development Officer
Sabina Fjodorova
Chief Operating Officer
John McClean
Director, Business Development and Sales
Thomas Essman
Director, PMO
Tammy Schmidt
Vice President, Consulting
John Forsyth
Director, Business Development and Sales
SecureAssist: AI-Enabled Substation Surveillance
SecureAssist is a multi-layered, AI-enabled surveillance solution specifically designed for utilities to protect substations and other valuable physical assets.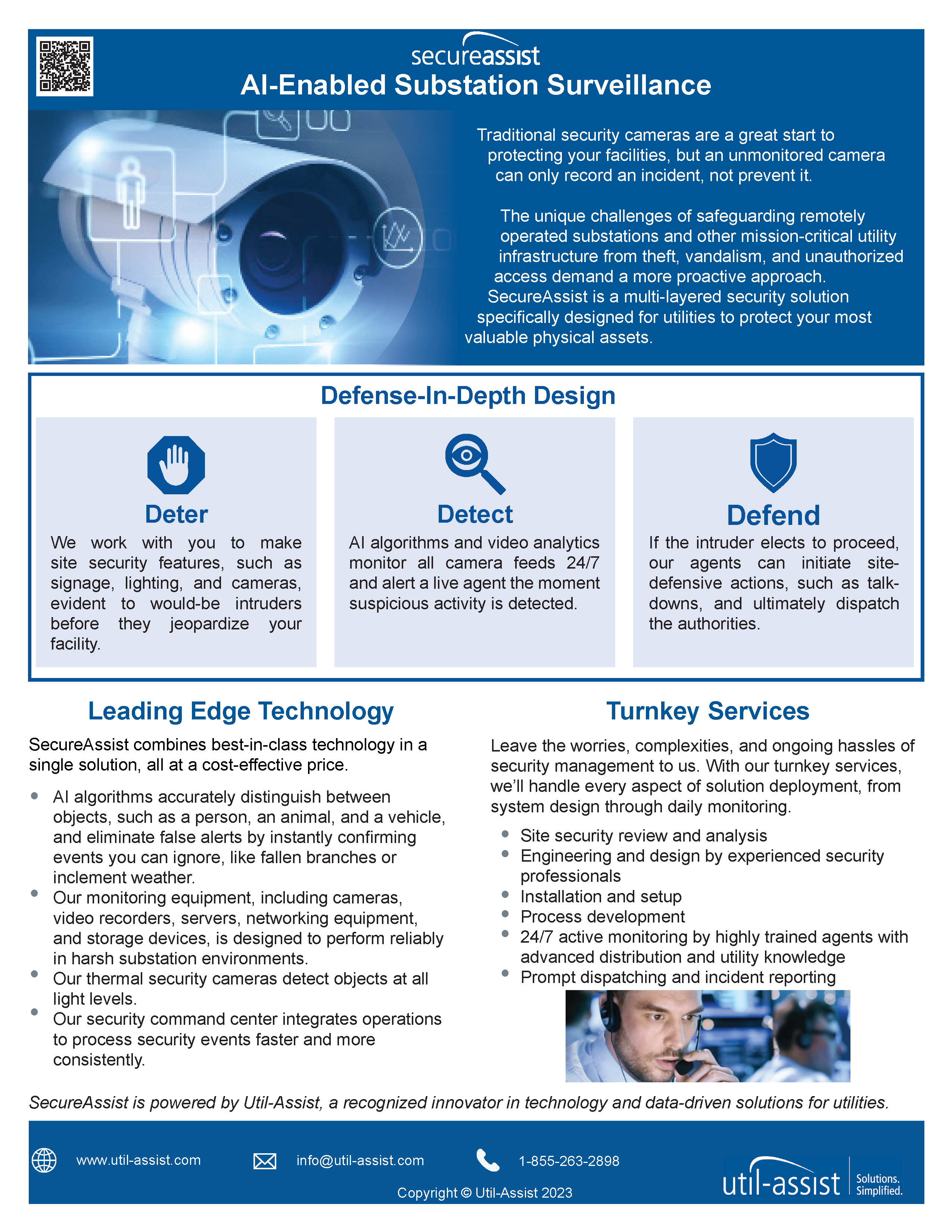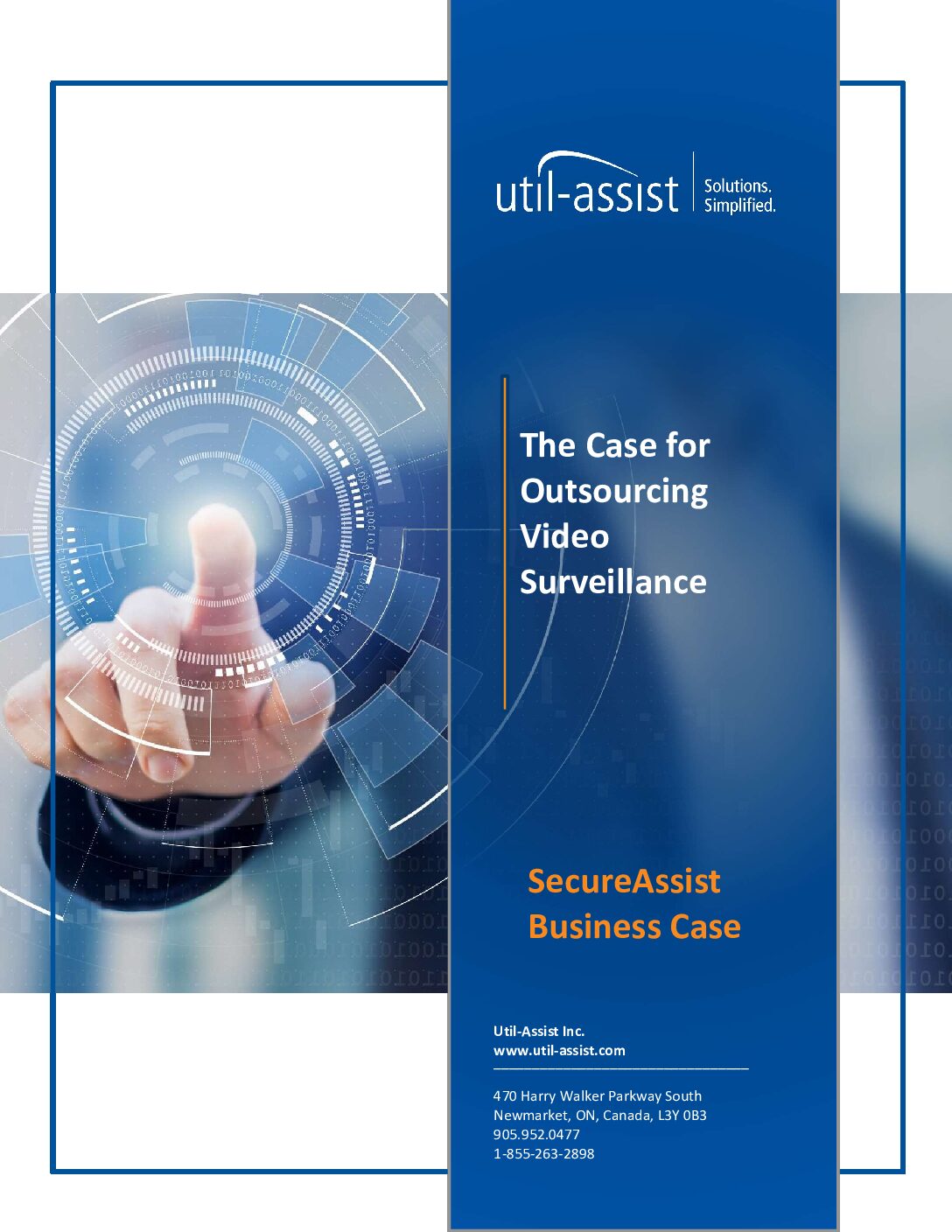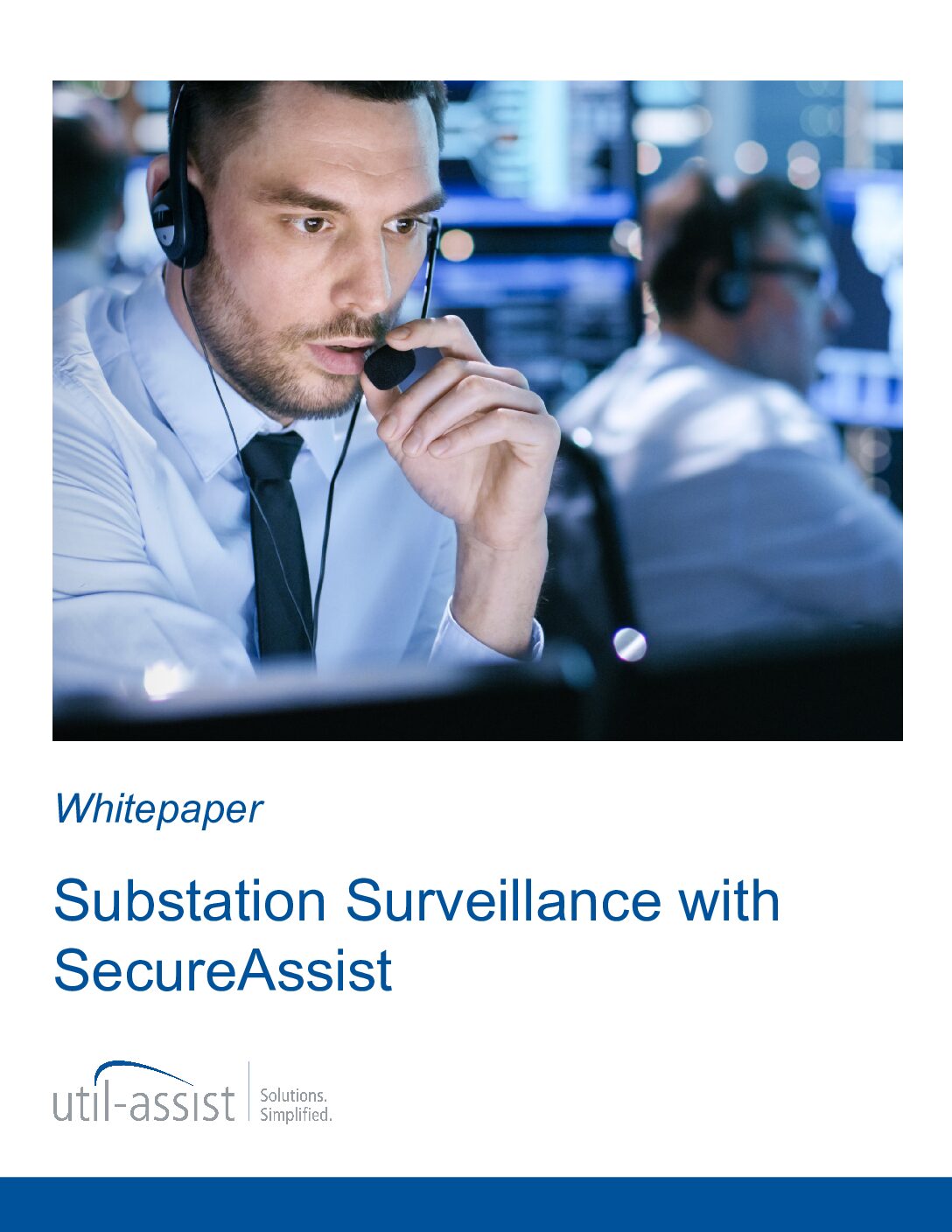 More Information
Find out more: SecureAssist
To discuss how SecureAssist protects your utility's most critical physical assets through AI-enabled surveillance, please contact:
PowerAssist: Outage Management Contact Center
PowerAssist is a 24/7 outage management contact center that enables fast, personalized service across multiple channels plus the ability to scale during widespread outages at a fraction of standard costs.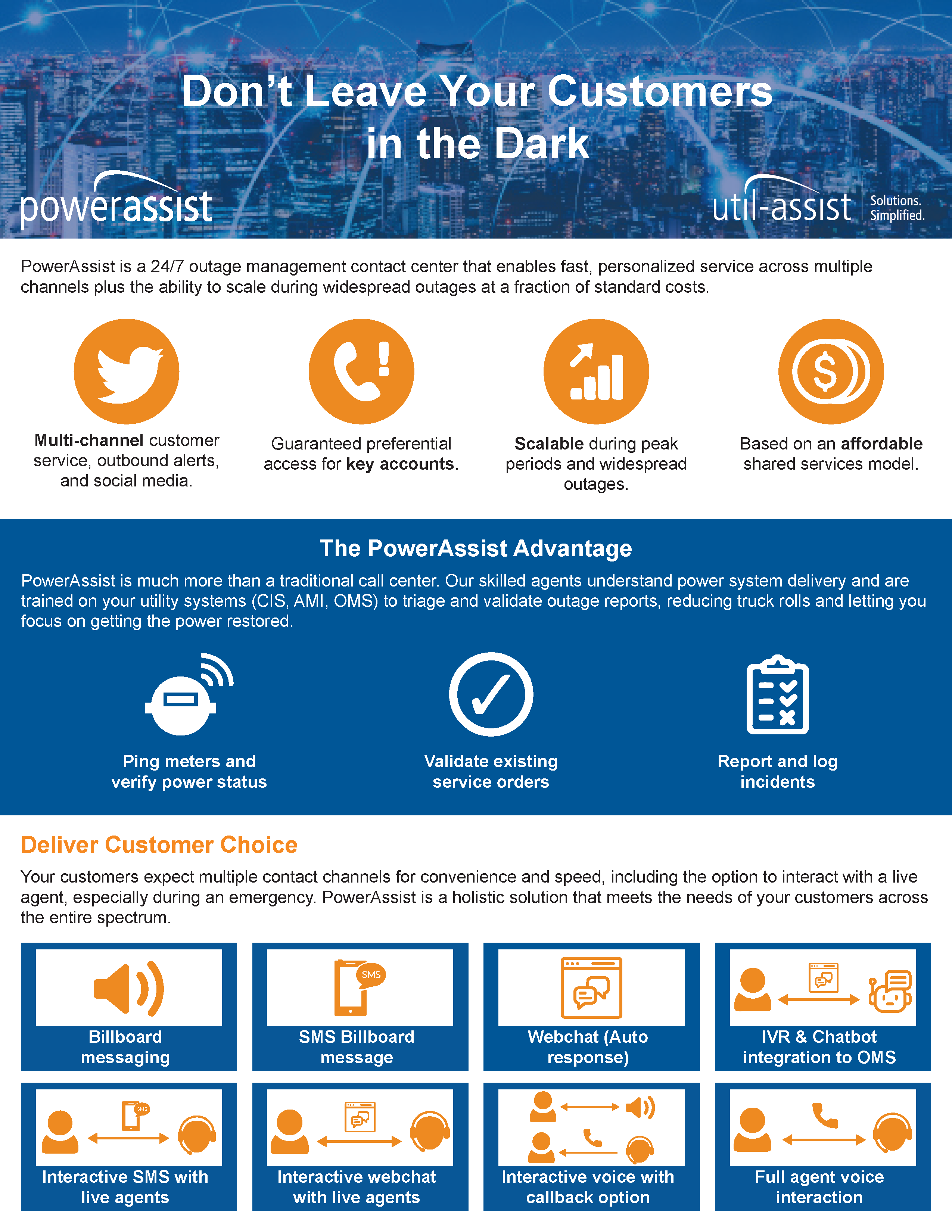 Case Study: Powering Ahead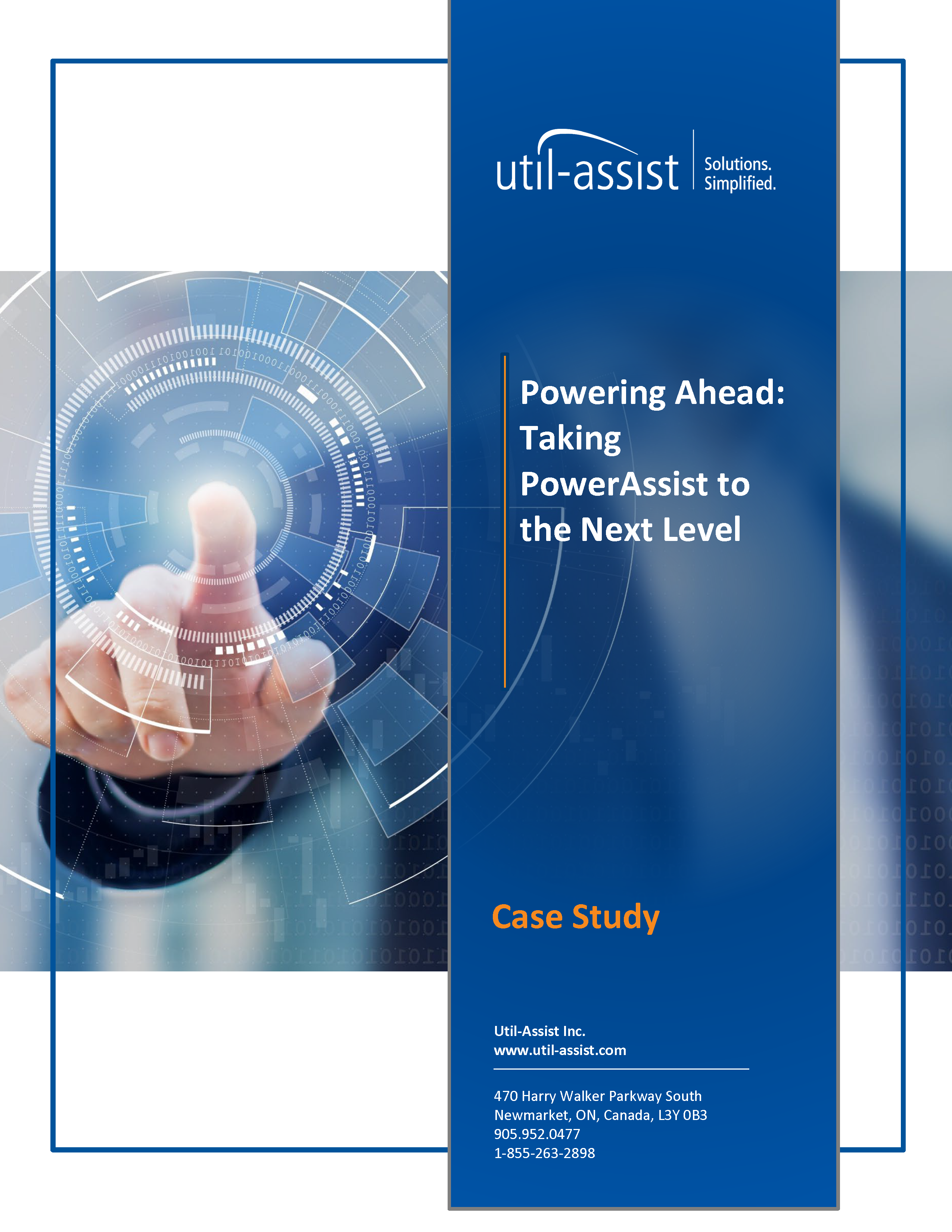 More Information
Find out more: PowerAssist
To discuss how PowerAssist ensures your customers get fast, personalized service during power outages, please contact:
AMI Consulting & Procurement
Util-Assist's consultants guide you through each step of your AMI journey, from business case development and procurement through deployment.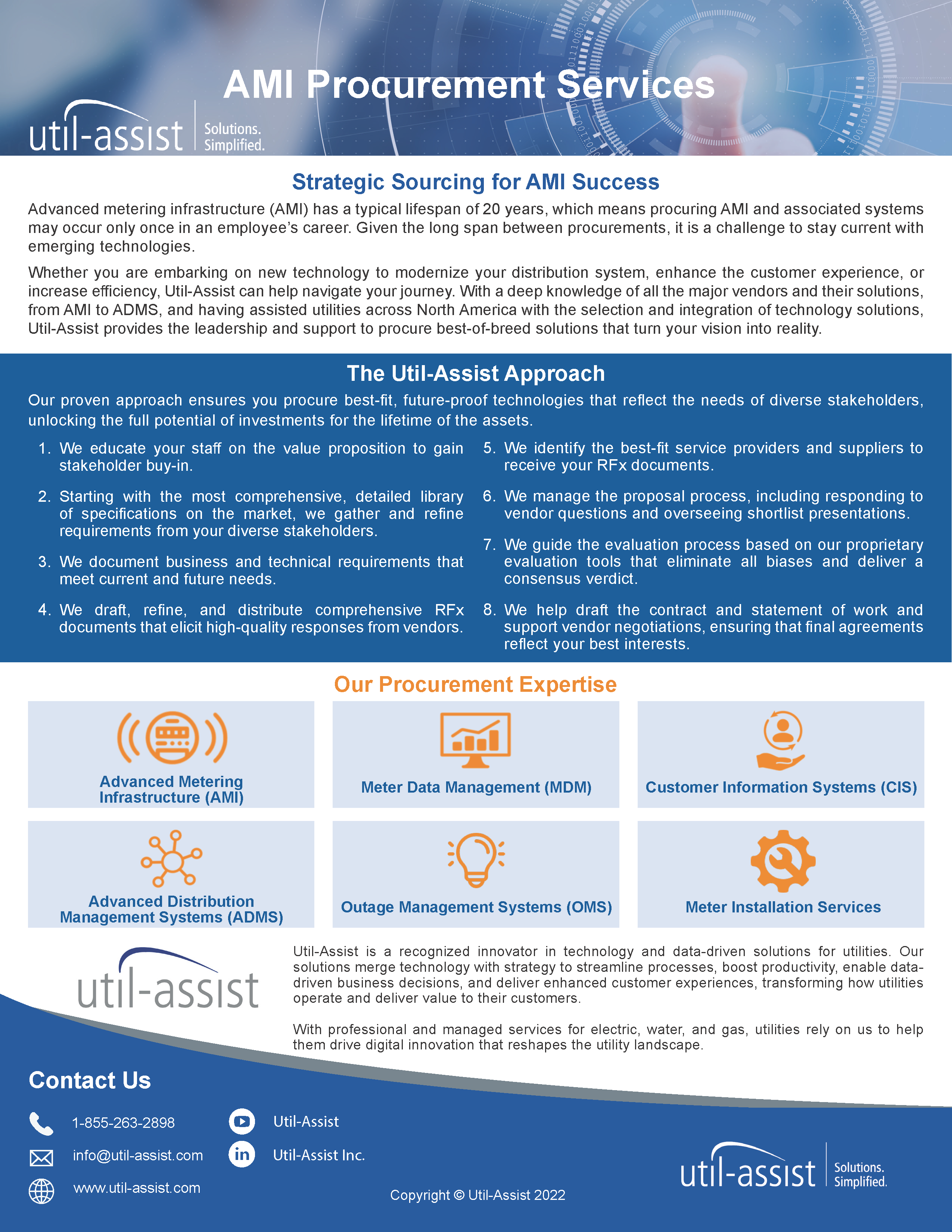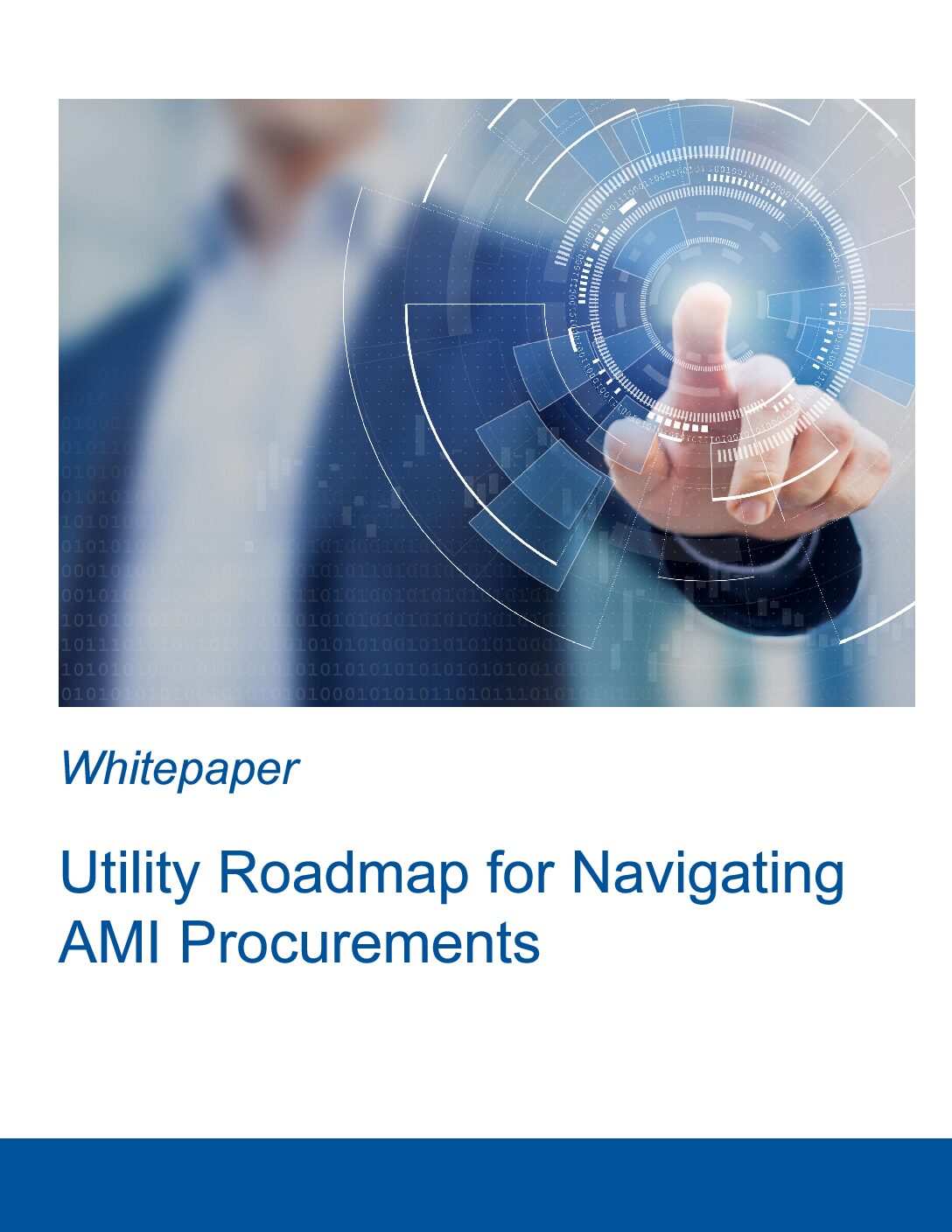 Case Study: Otter Tail Power